"Switched On is an honest and truthful account, and a great read on its own merits. It is also a helpful guide for preparing you to be alert to danger, both in your physical and spiritual life. Using Eric's simple philosophy about awareness gained as a highly trained law enforcement officer can change lives, both in the blink of an eye in a moment of potential crisis and over the course of one's life. It will help you make the right decisions, leading to greater personal and spiritual fulfillment."
Ronald K. Noble, INTERPOL Secretary General 2000—2014
SWITCHED ON
THE HEART AND MIND OF A SPECIAL AGENT
BOOK ERIC FOR MEDIA APPEARANCES
Since his retirement and release of his book, Eric Caron, has been featured on hundreds of media outlets across the country and across the world.
From local radio to national T.V., Eric is always glad to share his insight into the worlds of transnational crime, immigration and terrorism related news and events.
To book Eric as a guest, please use the contact form on the website and you will be put in touch with his publicist.
Eric Caron
Eric Caron is a retired U.S. Special Agent, U.S. Diplomat and author of the book SWITCHED ON – The Heart and Mind of a Special Agent. Eric successfully initiated and managed covert operations that identified and disrupted Iranian, Russian, and Chinese Weapons of Mass Destruction (WMD) programs. Also directed anti-money laundering, terror financing, and transnational…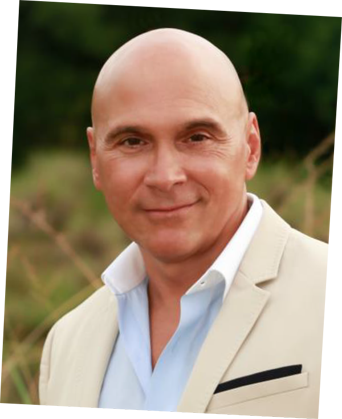 STAY SWITCHED ON WITH CUSTOM GEAR – PORTION OF PROCEEDS DONATED TO BLUE H.E.L.P.